Take a look at the trends in jewelry for Summer 2017 and how incredible vintage pieces can be incorporated!
Pearls
According to Jean Z. Poh "Designers have been breathing new life into pearls (thankfully) and incorporating them into funkier, bolder designs so we can all take advantage of a little beauty secret our mothers and grandmothers are all well versed with. I suspect this funky pearl trend will revive their status as jewelry-box staples once more."  Check out this incredible Vintage Kenneth Jay Lane Faux Pearl Choker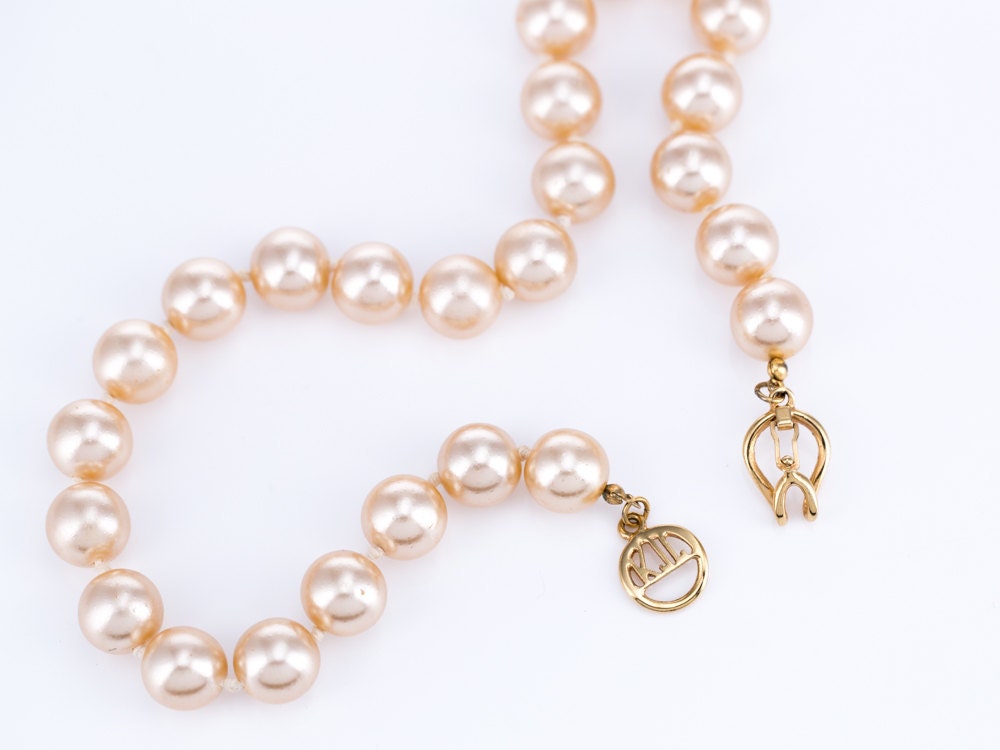 Bangles
Sarah Blair, Senior Vice President of Women's Accessories at Barney's says that "Layered bangles have become important accents to wrists, completing an entire look. Our clients want to invest in everyday jewelry that fits their lifestyle and personality."  I truly love this Vintage Metropolitan Museum of Art Amethyst Bangle Bracelet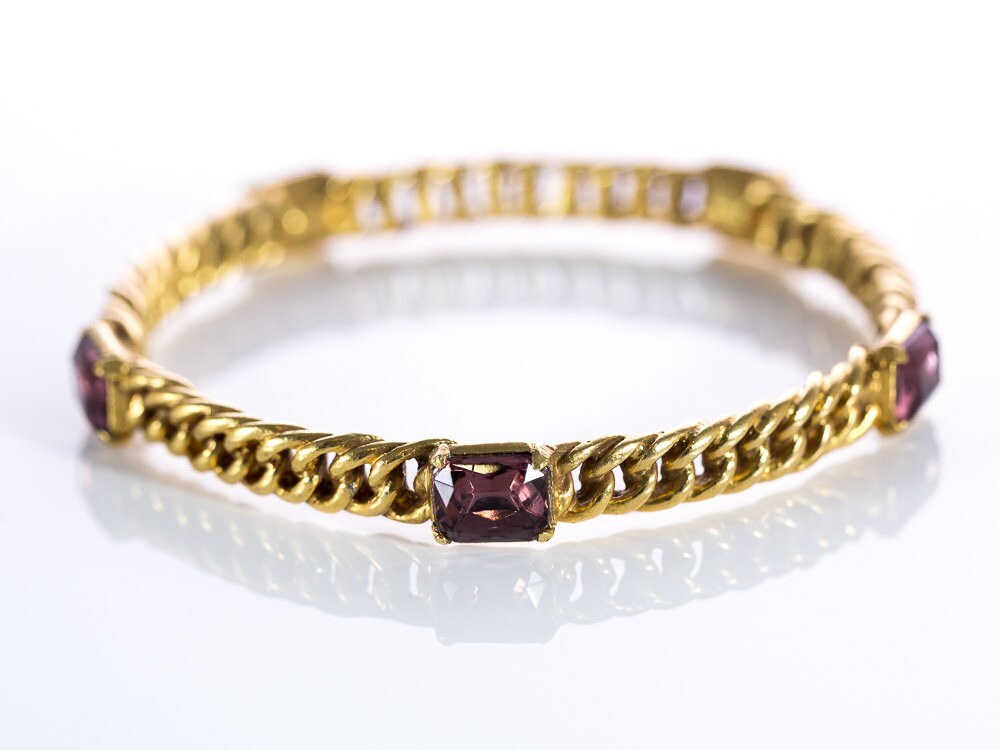 Chokers
Sarah goes on to say that "the choker trend really gained momentum this past year. It was the perfect complement to all the off-the-shoulder looks. We're seeing both bold and dainty designs to accentuate the neck as a feminine statement." Pieces like this Vintage David Aubrey Red Glass Beaded Choker Necklace are perfect!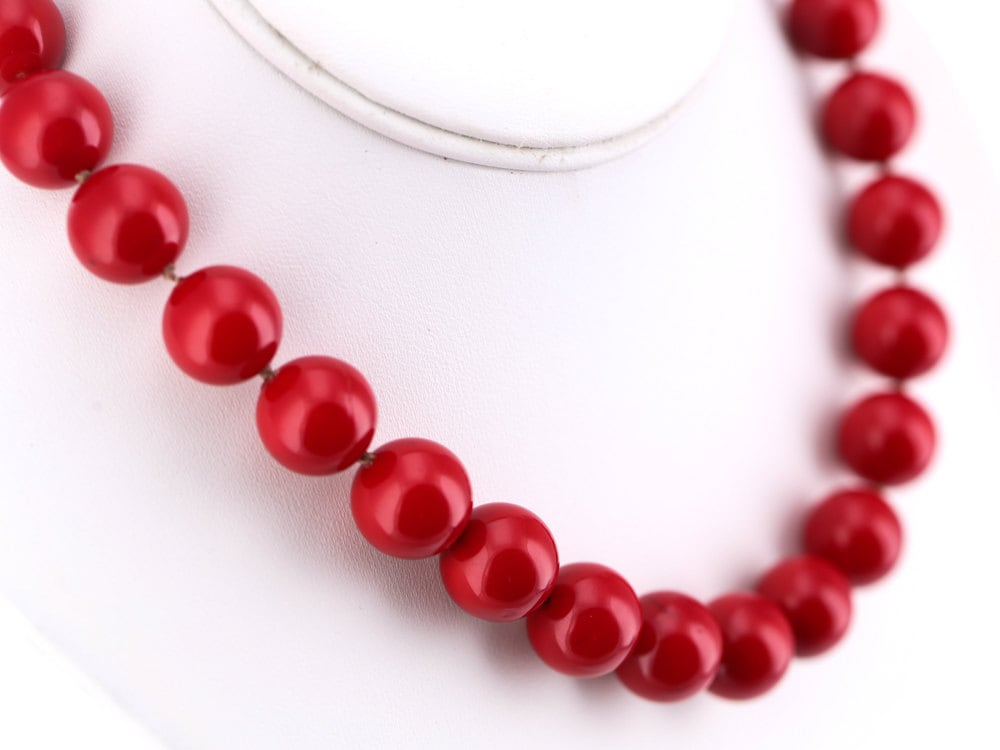 1970s Jewelry
Ann Lange, SVP of Jewelry, Doyle Auctions tells us that vintage jewelry is all the rage: "I see clients moving toward jewelry that is wearable but has weight to it: Chunky gold necklaces, statement pendant necklaces, thick bangles, and animal-themed designs from the 1970s come to mind."  How about this RARE Vintage Lucien Piccard Lion Runway Necklace?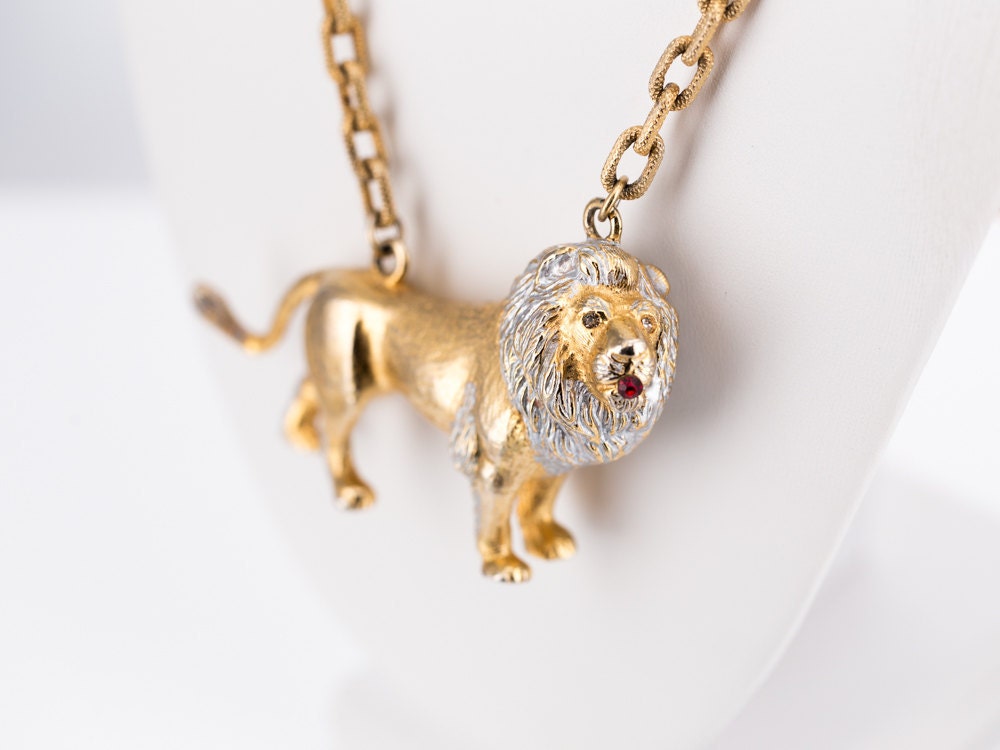 Bold Color
Emily Satlof says that "with skyrocketing market demand and record prices being paid for colored stones, people are increasingly realizing that colorful stones are both beautiful and valuable. The growing popularity of color is also influenced by fashion trends. As the consumer's eye becomes adjusted to bold and possibly clashing textile patterns, so does her eye become adjusted to boldly colored jewelry."  You will not see this RARE Vintage Kenneth Jay Lane "Fantasy" Gold Plate and Enamel Hinged Cuff on anyone else!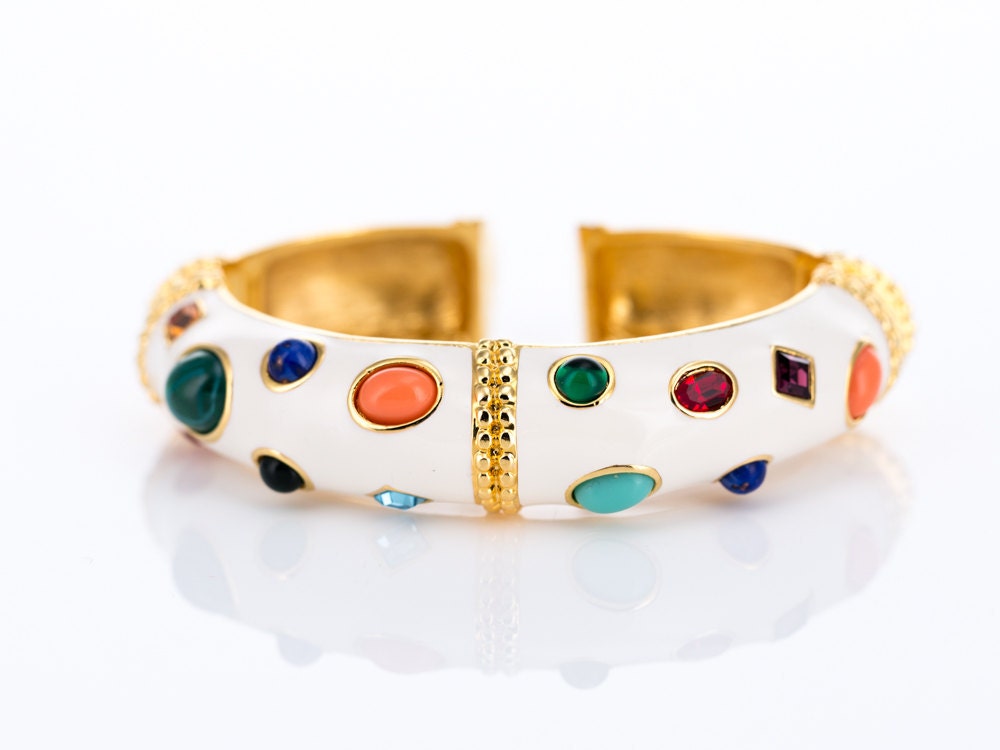 Asymmetry
Emily goes on to say that "In the recent years we have seen a shift toward very modern and inventive jewelry design. Prominent in these designs is the concept of asymmetry."  But we all know that jewelry designers of the past also embraced asymmetry.  Take for example this RARE Vintage Calvaire Sterling Silver Brooch with Rhinestones